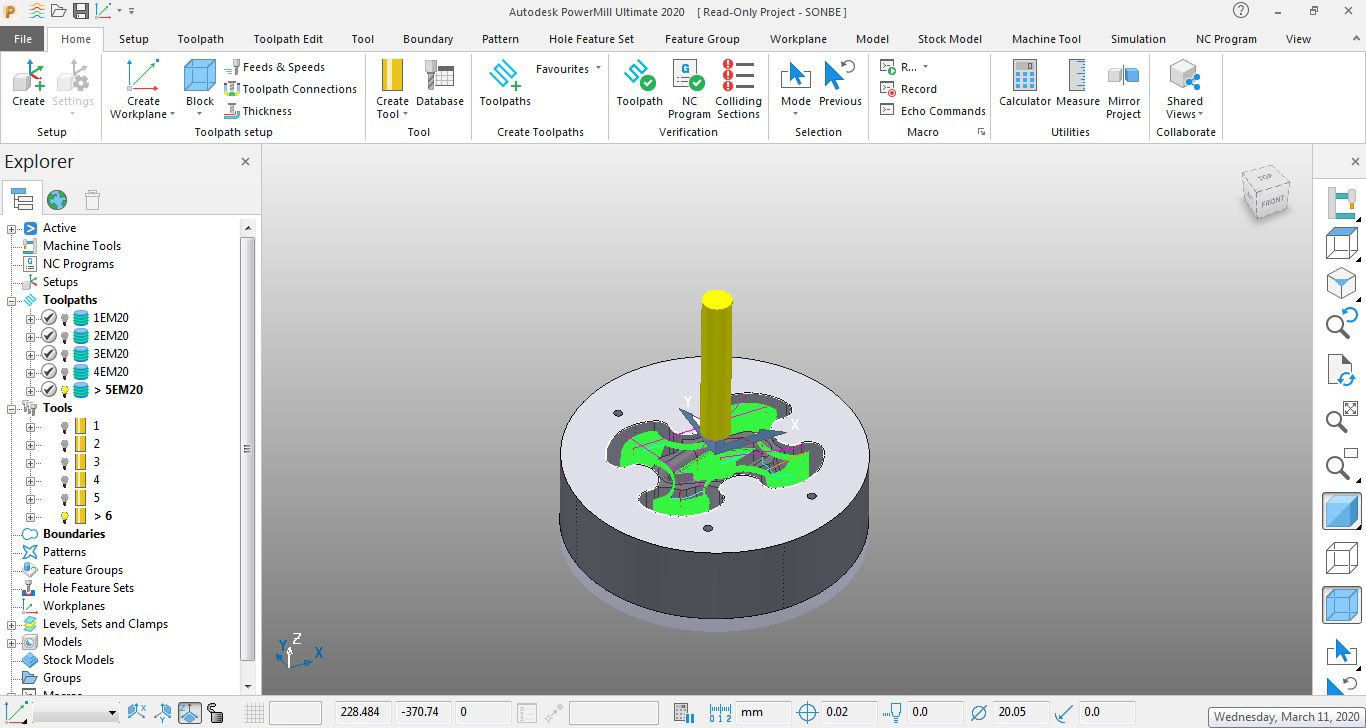 The fulfilment of the production functions with the automation make up the quality concept as an inevitable result. CAM Technology leads the way especially to the industry of 21st Century with loss of time that can be caused by excessive high physical labour and with the aspects of being able to eliminate the handicaps of other non-standard products. The biggest step is a CAM system supported with analysed CAD data in order to improve the quality and quantity of the manufactured products and to ensure continuity and to develop solutions appropriate to needs.
The CAM System that is among the assets that give us in our brand value that we increase every passing day, since it provides a product standardization, it also foresees significant savings beyond the classical physical labour. The product that is manufactured by prolonged periods in conventional manufacturing methods can be produced with much less needs of physical strength and in a much shorter time by using CAM technology. At this point Anit industrial group that offers innovations to the aluminium profile extrusion moulding industry as a pioneer in the industry manufactures perfect moulds by adapting existing CAM technology to mould manufacturing together with the formed macro support belonging to herself.
We are manufacturing the quality products that we need with advanced technology within the context of the standards that we set on our own. The flawless progress of our system in parallel with the technological innovations provide this to us. The time that is our most important criteria in responding to our customer demands, is reduced to the minimum with the computer-aided manufacturing network we have built. Offering an accurate design and excellent surface quality in order to ensure customer satisfaction and to meet expectations in accordance with the style of working on principles that we aspired after, our system flew us to our ideals and led us to the place where we desired.